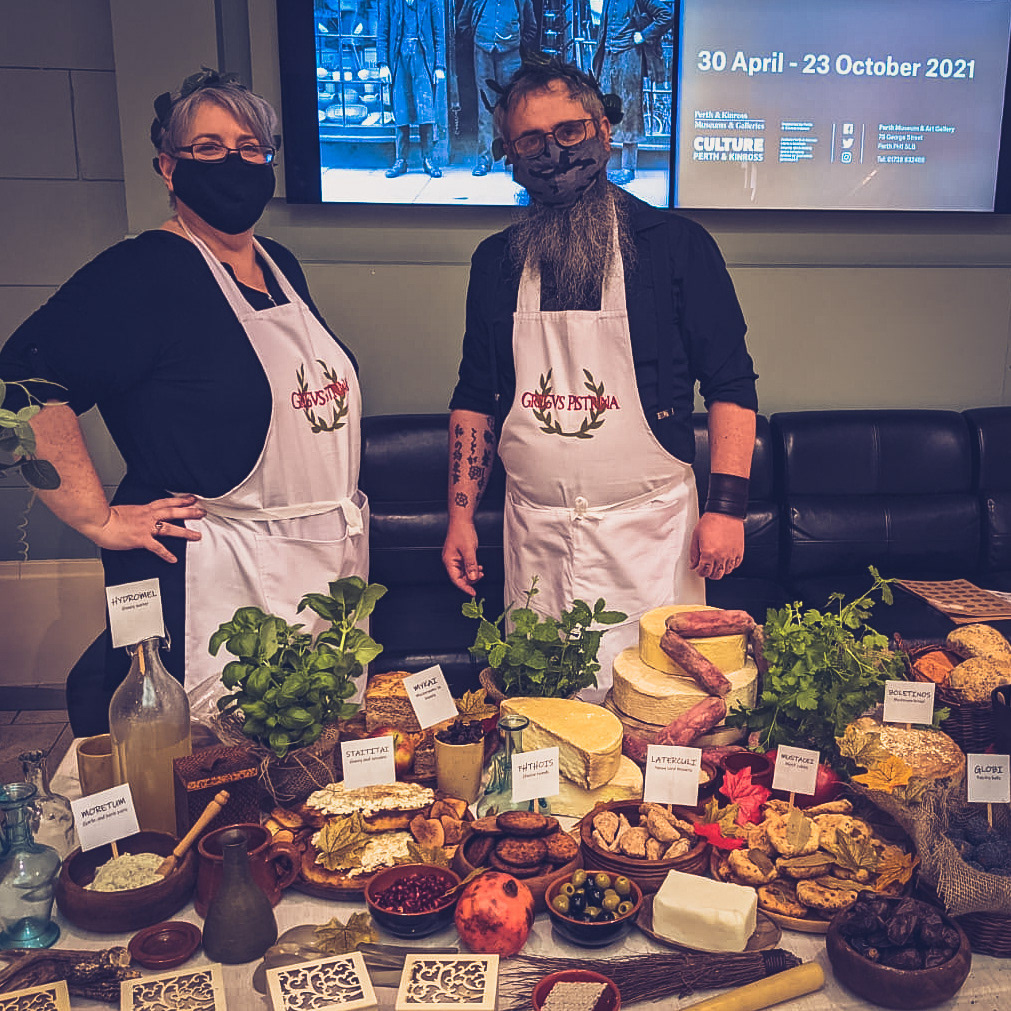 SPRING 2023
We have spent a little time away from Time travelling Cook over the last year as a member of our family was very ill and we took time out to look after them
Time Travelling Cook has not been far from our minds however and we even managed to take part in  a couple of events in December 22, one of the events being the day before we moved house. This prompted being called "off our rockers" by a few family members!
We have moved our website to a new host and given it a bit of a makeover, and our FREE blogs can now be found on our
Buy Me A Coffee
page. 
More newsletters and recipes will be added to Buy Me A Coffee over the next few weeks.
We are writing and researching for some private clients at the moment, writing some recipes for a Scottish castle that is soon to reopen and preparing for a few lectures .
At some point we have to venture in to the garage and find all our of vintage and reproduction kitchenware ( it is still in the moving boxes!) but first we are off on an adventure to the North of Scotland in search of tales and weird history, some of which may even have something to do with food!